Blog 2023 Las Vegas Stone Show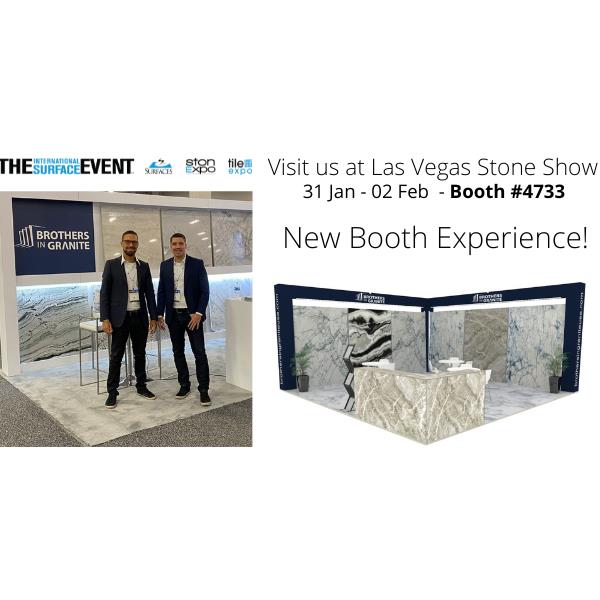 Brothers in Granite
are bringing a
brand-new experience to 2023 Las Vegas Stone Show
. This year we're presenting our
NEW BOOTH
, with
larger samples
of our
most popular colors
to give you a fuller experience of some of the most sought after stones from Brazil.
2 Bundles Delivery Nationwide
NOW AVAILABLE
START NOW!
Take advantage of this
excellent opportunity
to learn the
benefits of buying direct from the source
with a
trusted partner
like Brothers in Granite. And of course, we'll have
exclusive prices and special deals
only available at the show!
If you're not signed up yet, register at the link below for your
FREE passes
to the event.
We'll be at
Booth 4733
and we hope to see you there!
Claim Your Free Pass Now