Blog Black Mist x Soap Stone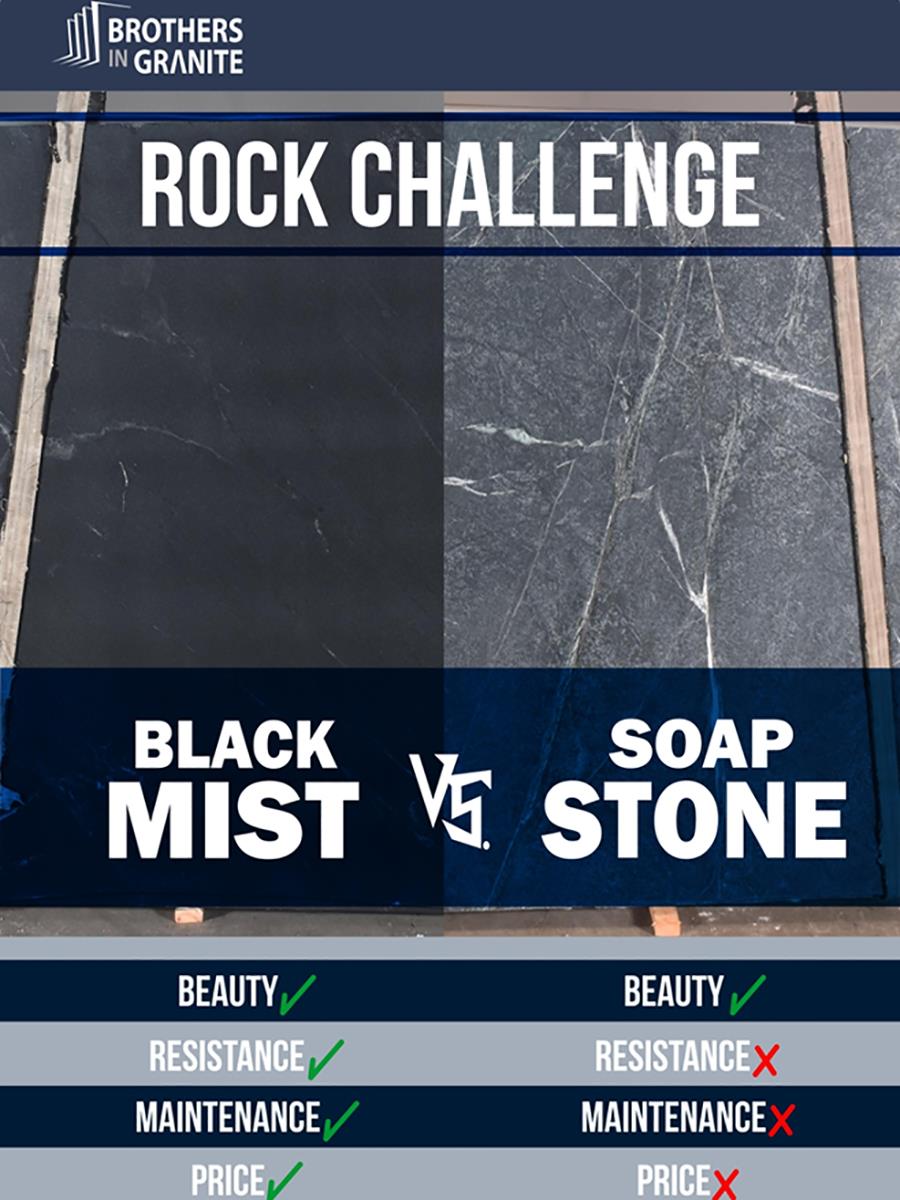 When these two beautiful stones are put together, one material stands out for its overall advantages: Black Mist.
Similar to Black Soap Stone, Black Mist is actually a granite and as such it won't have the scratching nor staining problems. Furthermore, it is also much cheaper than any Soap Stone available in the market. it's an exotic material but priced as a staple color. We produce it in honed, leather or even dual finishes (one side honed, one side leather). If you prefer it to be polished, we can do it!