Blog Brothers in Granite 15th Anniversary
Daniel & Fernando, along with all of us at Brothers in Granite are pleased to invite you to our 15th Anniversary Party on September 8th at our headquarters in Vitoria! Our customers have been instrumental in the growth and success of our business and now is our chance to give thanks and celebrate with you!
To that end, we invite you to fill out the RSVP form at
this link
. Similar conditions apply to our popular "Travel to Brazil with Brothers in Granite" program - airfare will be reimbursed with a container purchase while hotel accommodations and ground transportation for you and a guest will be provided (check out the program details specific for the Anniversary below).
In addition to enjoying the party we'll have an abbreviated version of our visitors program offered. We'll still show you some other local factories and quarries but this is your opportunity to see the improvements we've been able to make in our business because of YOUR support and trust and of course, see the rest of beautiful Vitoria.
We expect a large number of our friends from around the world to be there to help us celebrate and we really hope that you'll be there too. We couldn't have achieved our success without you and now we're excited to show our appreciation.
RSVP now and join us on September 8th!
Check out the program details below: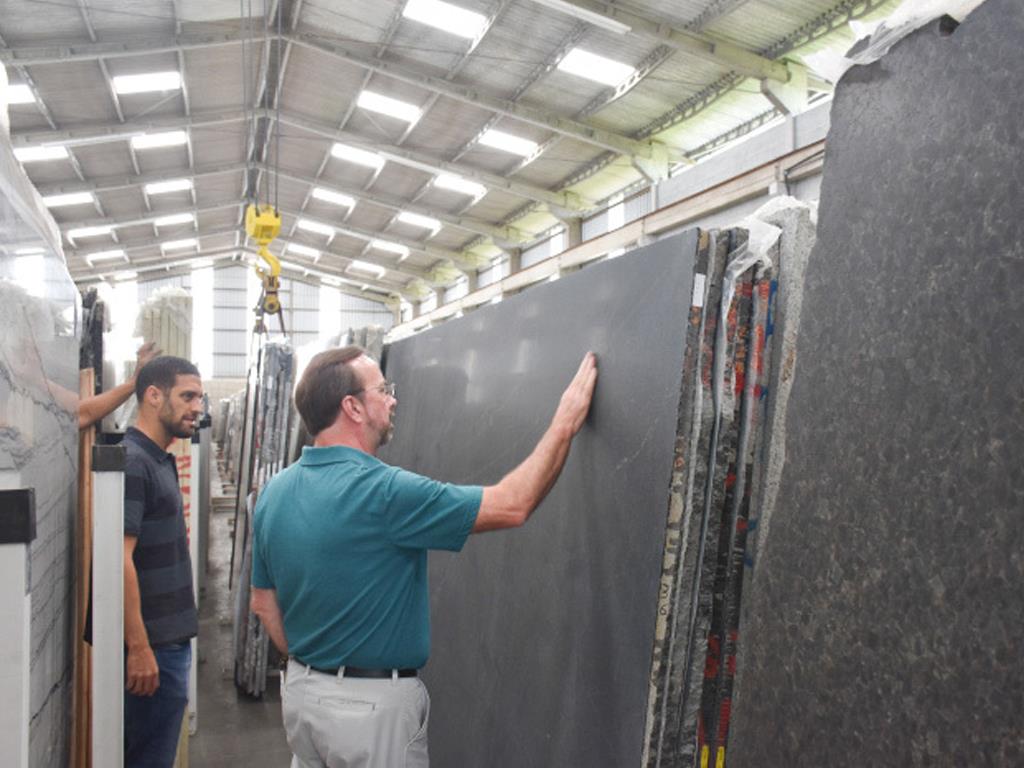 While the photos shown in our website'sLive Inventory are an accurate representation of each material, we invite you to come and see their quality and beauty for yourself!
BROTHERS IN GRANITE NEW FACTORY LINE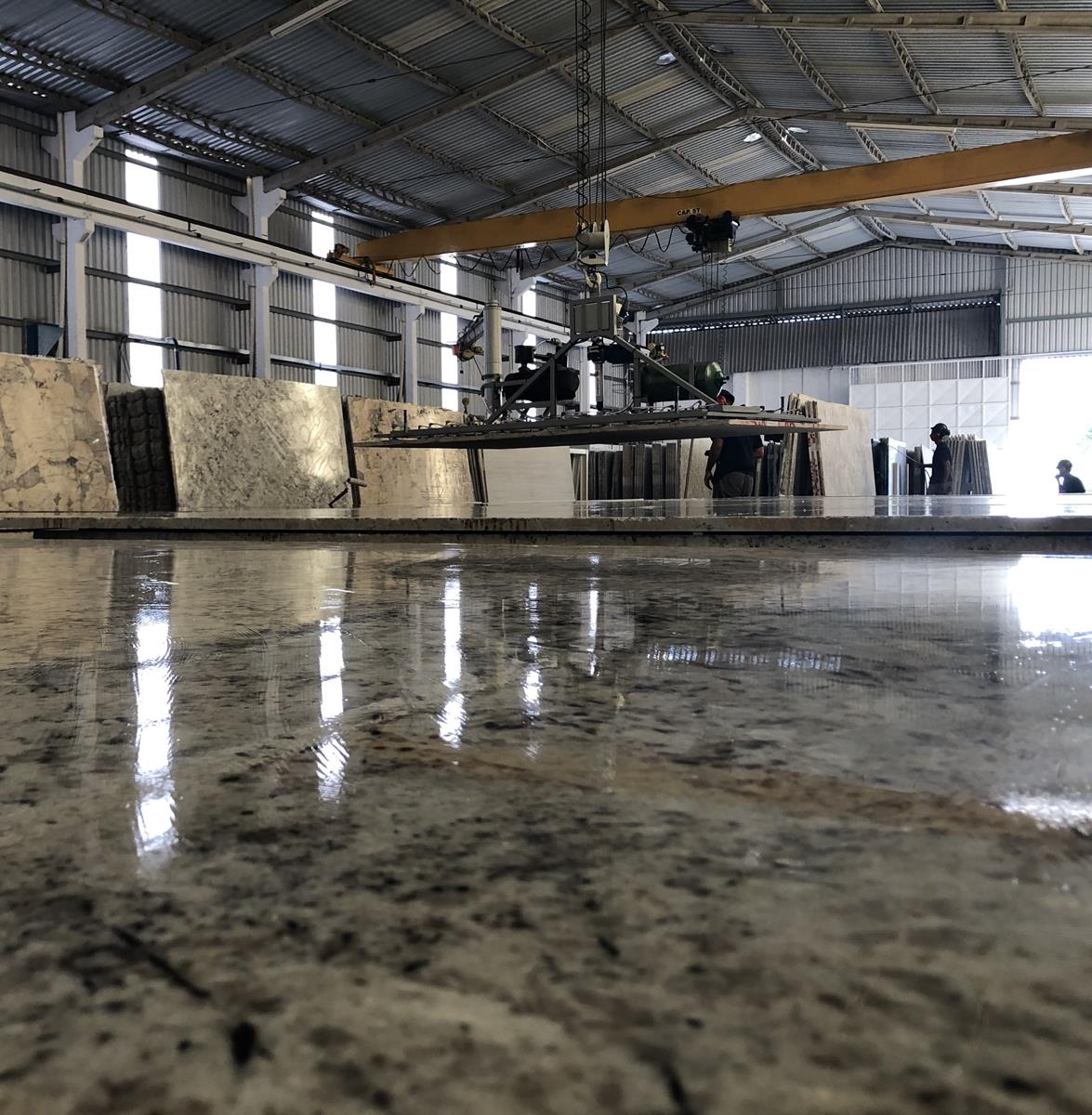 Brothers has recently invested in new machinery and you will have the opportunity to learn in detail how each step of our production line operates.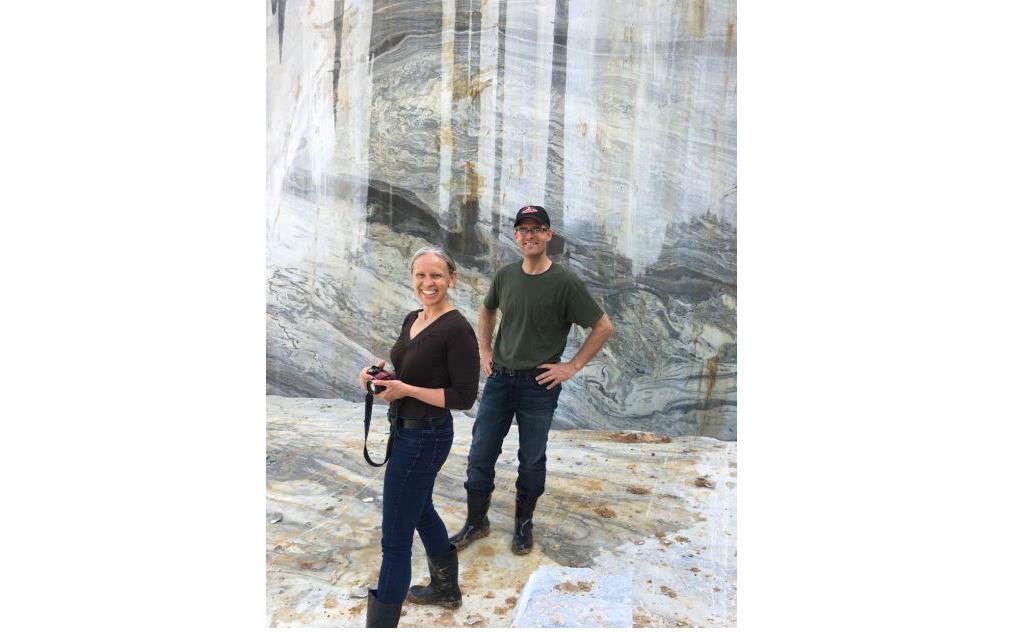 We'll take you to the primary quarries where we source our blocks. This way you have an understanding of the stone's journey from the ground to your customer's kitchen. This is the experience of a lifetime and can be an invaluable sales tool for you to use when you go back home.
Let´s also have some fun!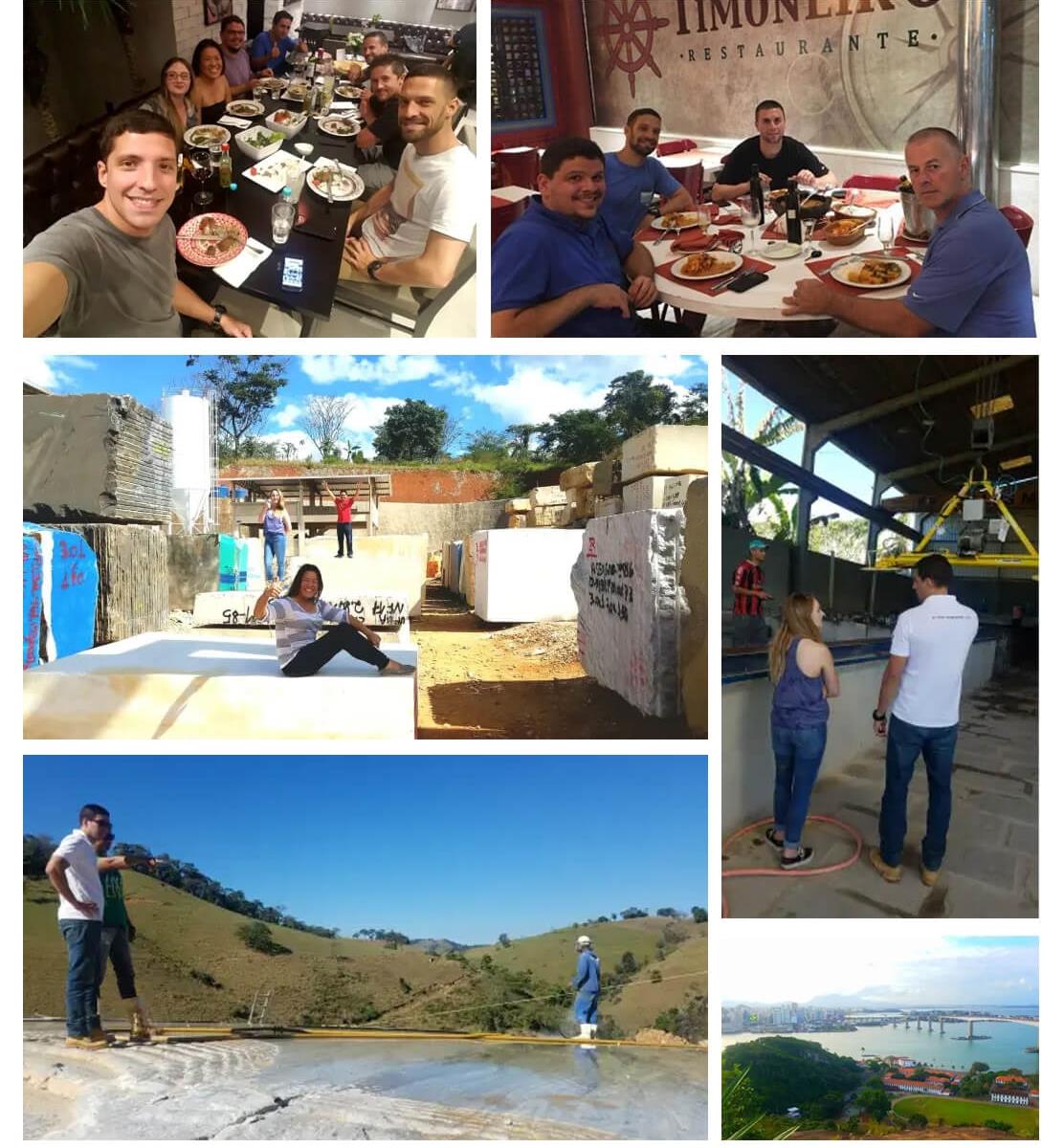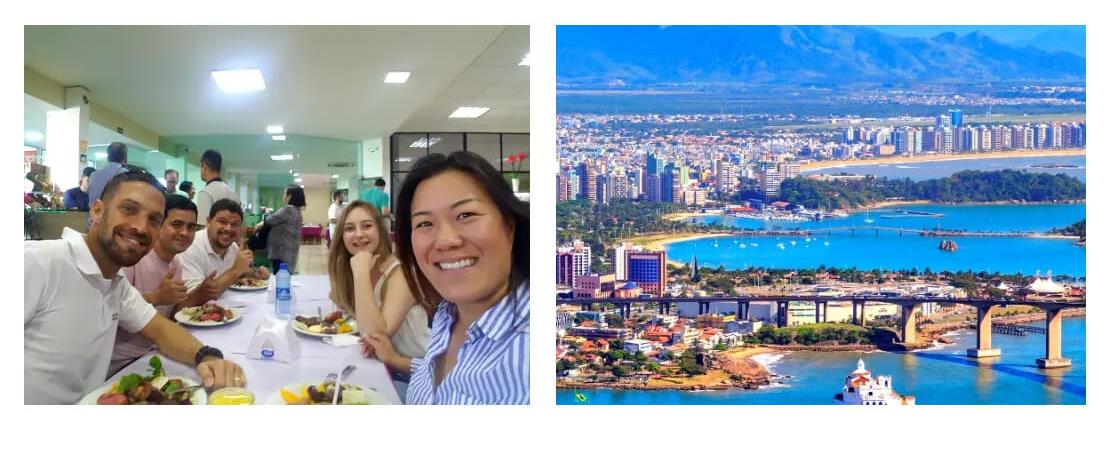 Trip Program - Special Anniversary 15 Years
How many days to stay?
We believe 5 days in Vitoria is perfect for a full experience.
See the sample schedule below:
Leave USA on Saturday (09/03) and arrive in Vitoria the next day - Sunday (09/04)
Day 1 (Sunday 09/04) — Arrival in Vitoria. We'll pick you up at the airport and take you to your hotel near the beach and have a meal at one of our favorite local restaurants.
Day 2 (Monday 09/05) — Tour our factory 20 minutes from your hotel. We'll explain our production process and you can hand-pick your slabs.
Day 3 (Tuesday 09/06) — Travel to other nearby factories to see materials that we don't stock and meet the owners of those factories. Yes, we'll take you to our competitors too! We believe in a united stone industry and by having other options will make your choice of buying from us a more legitime act than an obligated one.
Day 4 (Wednesday 09/07) — Travel to Cachoeiro (2.5 hours by car) and visit quarries there.
Day 5 (Thursday 09/08) — Party Day! We can go back to Brother´s Warehouse to finish orders details (or day off for those who prefer to stay nearby the Hotel instead) + party at Brothers at 4pm.
Day 6 (Friday 09/10) = Free Day! Explore the sights and scenes of Vitoria during the day before heading to the airport and home later in the day.
If you're interested in attending, just fill out the RSVP form at this link. If you have any questions, just send an email to
[email protected]
Important Restrictions:
– Brothers will provide up to $1,500 in air travel reimbursement in the form of an invoice discount on the materials you select while in Brazil.
– This program covers 1 person + 1 guess per company. That's the rule but we can certainly open exceptions for our good customers who want to bring more people.
- A Brazilian visa is required (
click here
to acquire one)
- Covid 19 proof of vaccination is mandatory by Brazilian authorities at arrival in Brazil
We look forward to seeing you there!