Blog Crystallo Quartzite - The Hottest Stone of the Year
In our lists of the most popular and sought after materials ordered by our customers, Crystallo quartzite is now at the top of all our rankings! In every region of the United States, our customers are asking for this beautiful translucent quartzite! This color is a proven success on the market!
Check out this beautiful Crystallo installation created by one of our customers.

Check now how the translucent effect works.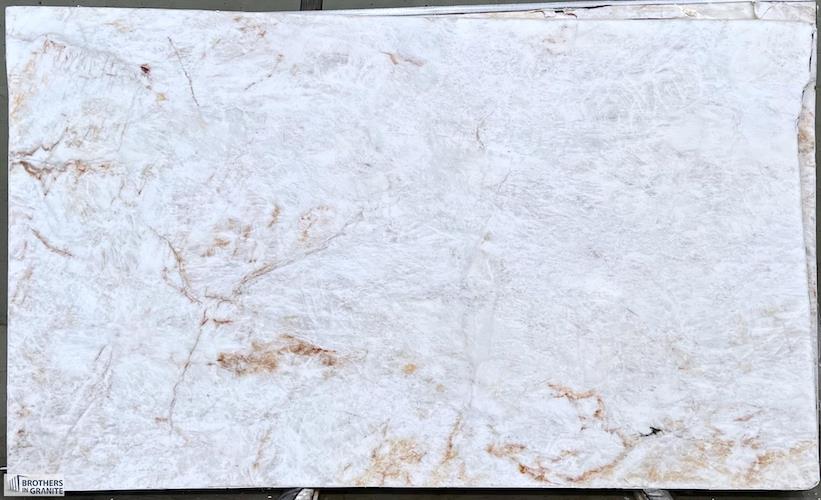 Crystallo quartzite is *the* classic transparent stone that can be used with confidence in a wide variety of designs.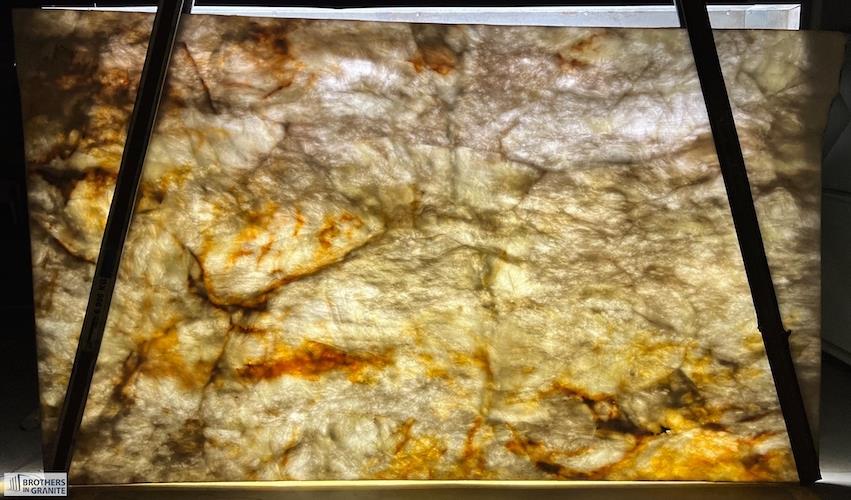 Unique veining and movement on every slab makes this durable quartzite a pleasure to admire in your kitchen or vanity tops. Crystallo's neutral color pattern can work equally well in a minimalist design with white cabinets and flooring or set with dark wood as the eye-catching centerpiece of a baroque setting.

The tan and gold veins inherent to this stone can complement any decor and this is the most commonly backlit stone that Brothers in Granite carries - our customers love showing off its natural translucence!

Explore all the design possibilities of this beautiful quartzite and reserve your slabs today!