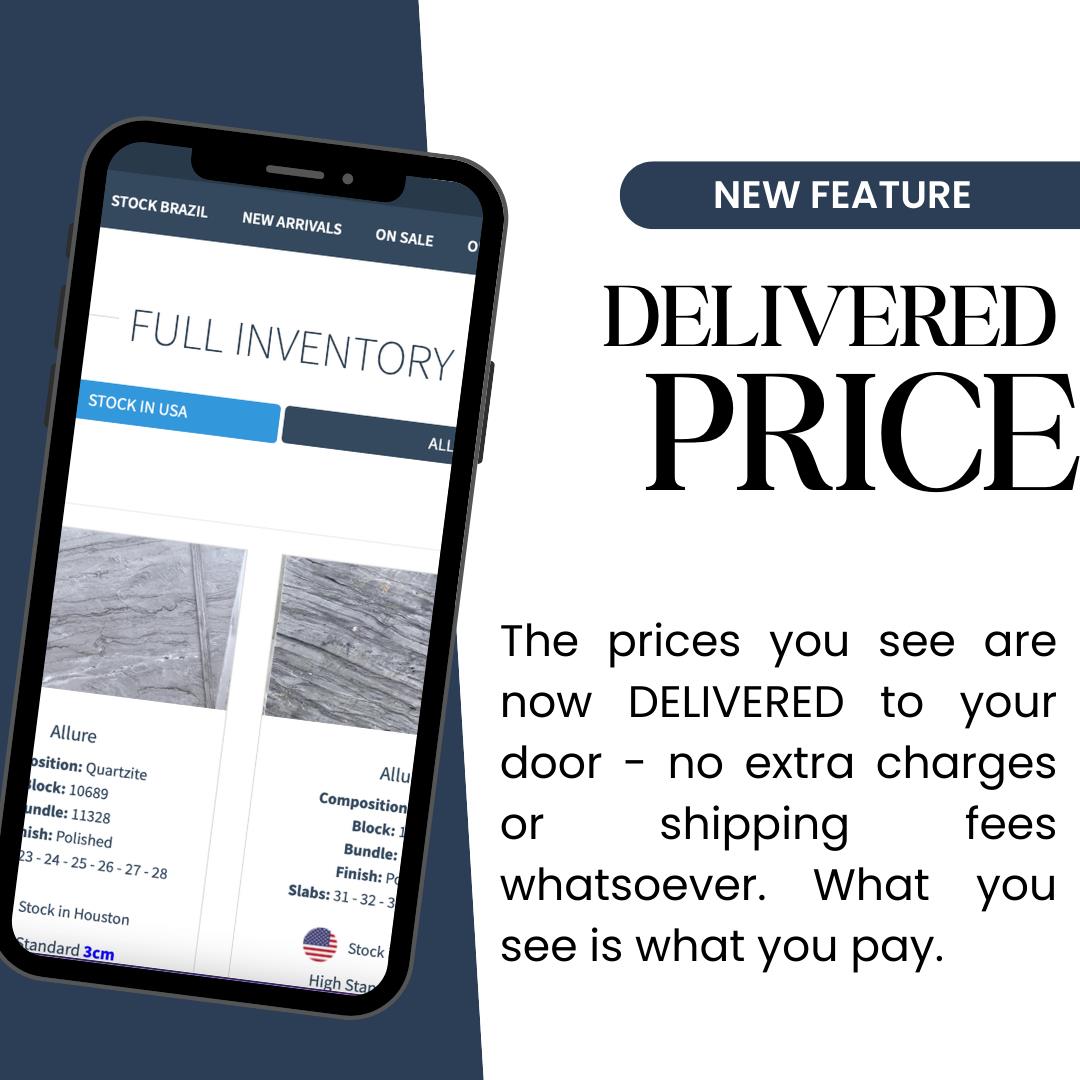 You heard right! Now all bundles on our site are already priced* with delivery included on a flatbed truck - straight to your door!

Since our founding over 15 years ago, our goal has always been to allow fabricators to buy the best Brazilian natural stone straight from the source with a simple and efficient process. We feel this new pricing method is a huge step in that direction.

Visit our website today to see the prices of materials with everything included** and find out just how easy it can be to buy from Brothers in Granite!