Blog Freight Charges are Lowest in Years! We're Passing that Savings Onto You!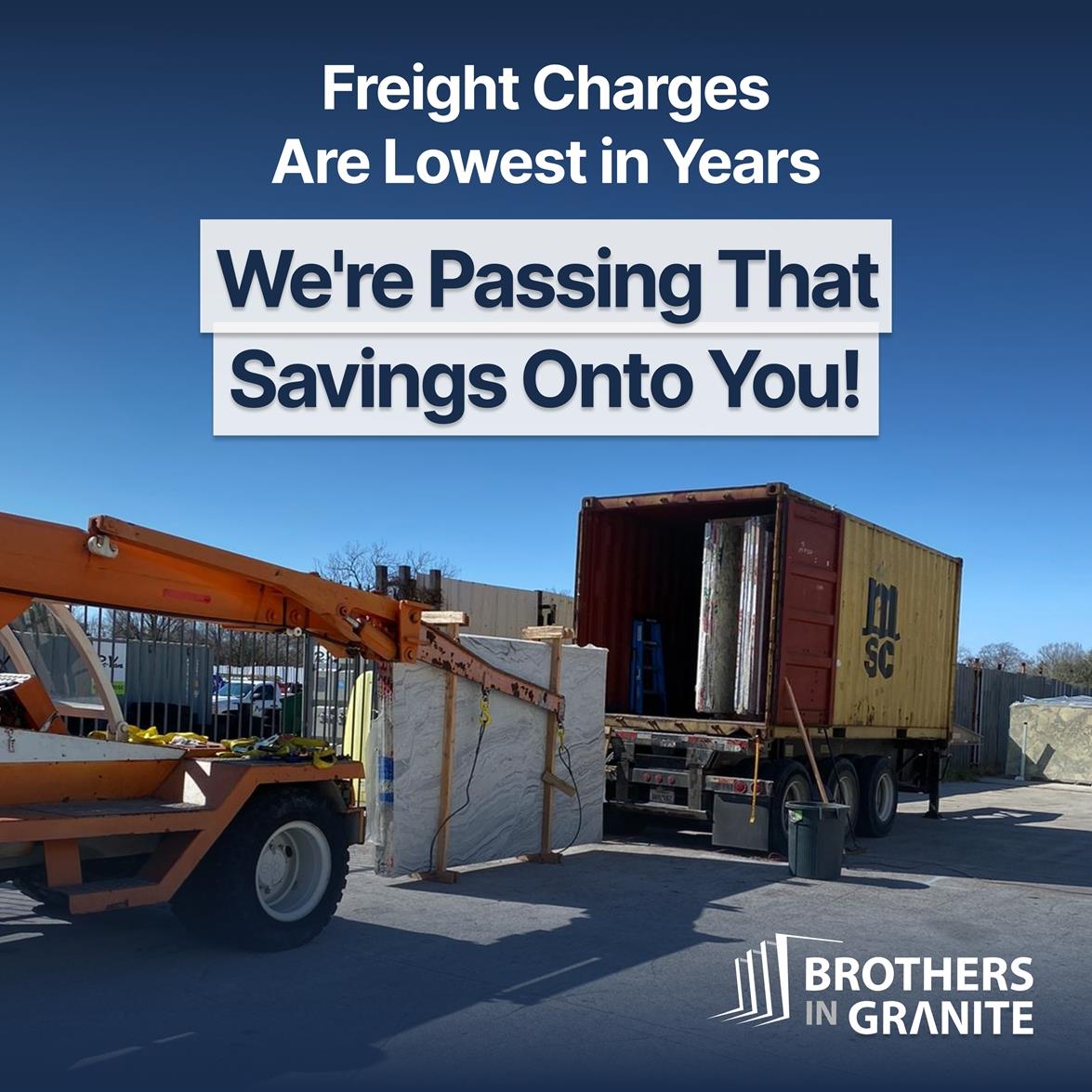 We're pleased to inform you that another decrease in freight costs has allowed us to reduce our prices! We will always take the opportunity to pass these savings on to our valued customers.

Brothers in Granite are proud of our commitment to provide high-quality materials at competitive prices.

Visit our website now to see our current stock of slabs available. Delivery is included in all prices based on our 2-bundle minimum order.