Blog How many slabs fit in a container?
In order to make a full container load (FCL) you need to select from 6 to 8 bundles, depending on your weight limitation. Please notice that every bundle of 3cm (1 1/4") material is usually made from 5 to 7 slabs each, depending on the material.

The usual weight limitation on US roads is of 19,900kg (44,000lb) using a tri-axle truck. This is the standard weight allowance for customer who are located further away from the coast (ports) or for those who will have the shipping company delivering the container all the way to their doors.

However some customers, usually located nearby a port or a rail/ramp, normally require the shipping company to bring their containers only up to that port or rail/ramp so they can get a higher weight allowance. The usual weight limit for ports is of 27,000kg and 21,500kg for rail/ramps. So from those points, they usually hire their own truck companies to make the final delivery. Those truck companies, usually not related to the shipping companies, accept to carry such higher weights.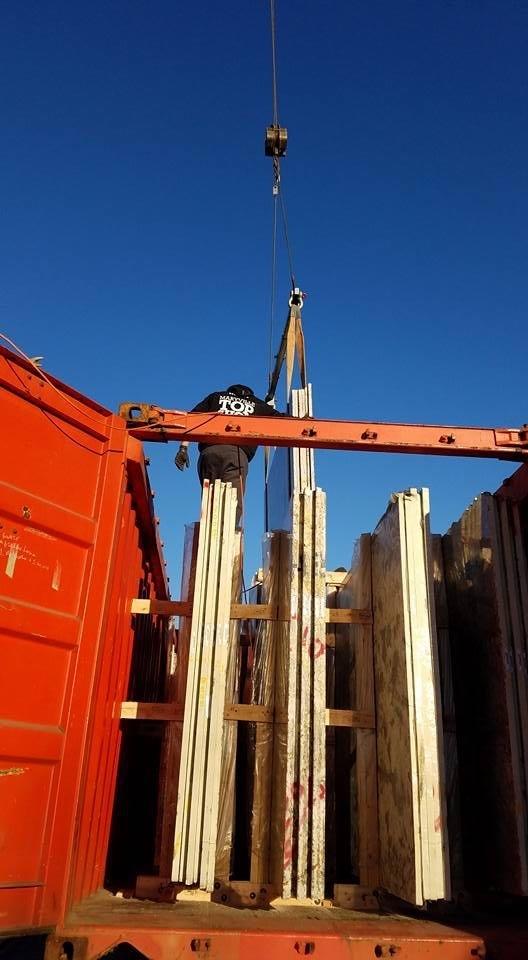 So if your weight allowance is just of 19,900kg, you need to select from 6 to 7 bundles (average from 38 to 42 3cm slabs). If you have a higher weight allowance of 21,500kg, such as described above, you can get from 7 to 8 bundles (average from 42 to 45 3cm slabs). If your weight allowance is of 27,000kg, you can fit from 8 to 9 bundles (up to 56 3cm slabs). Each 20' container can only fit 8 bundles, 4 in the back and 4 in the front. For the customers who can take up to 9 bundles, the slabs from that 9th bundle is usually spread thru the remaining 8 bundles. For granite cargos only 20' container is allowed and not 40'.
TRUCK DELIVERY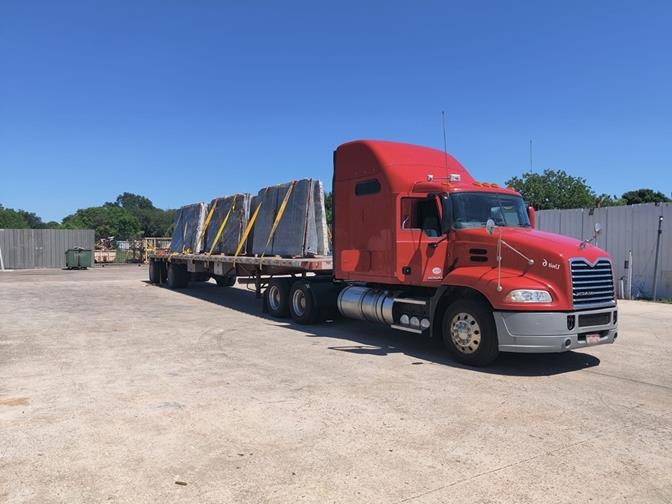 For customers interested on receiving their slabs on a flatbed truck instead of in containers, they can consider the weight limit of 47,000lb (21,300kg).
With the aim of providing our customers with an even smoother buying experience, Brothers in Granite has opened a warehouse in Houston, Texas, giving us the ability to offer our customers immediate delivery of slabs on a flatbed truck.
This gives our customers the opportunity to buy directly from the source with the same quality and service guarantees but in a much simpler and faster delivery experience.
CLICK HERE
to contact us and find out more about this option.