Blog Portinari Dolomite Marble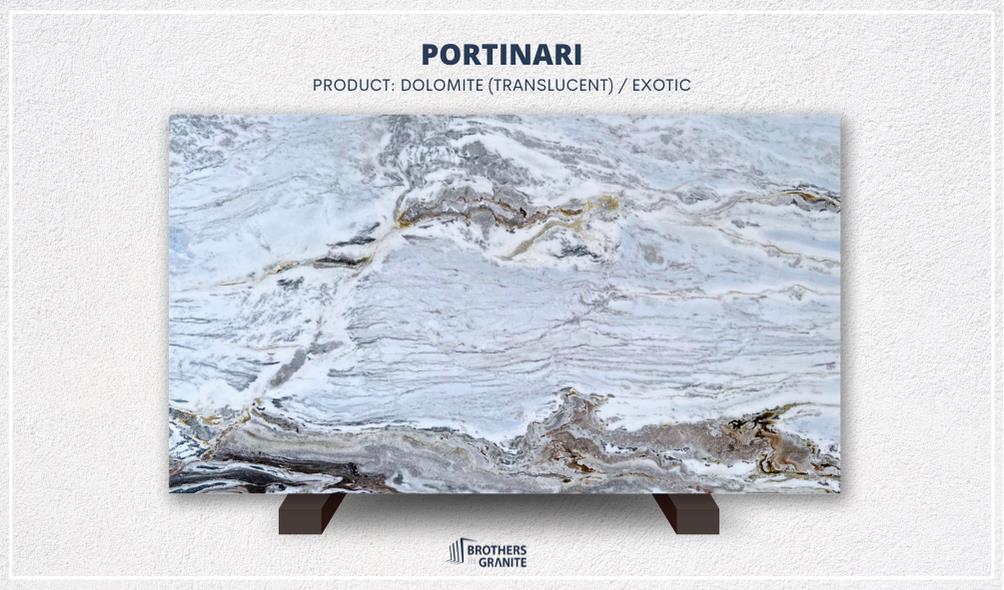 Portinari from Brothers in Granite is another excellent choice for your clients seeking a light-colored yet durable marble for their special project. This material is actually a dolomitic marble, transformed by heat and pressure deep inside the Earth to be much stronger and less porous than traditional marbles. We're confident enough to recommend this stone for high-traffic areas like kitchen and bathroom countertops.
Click Here.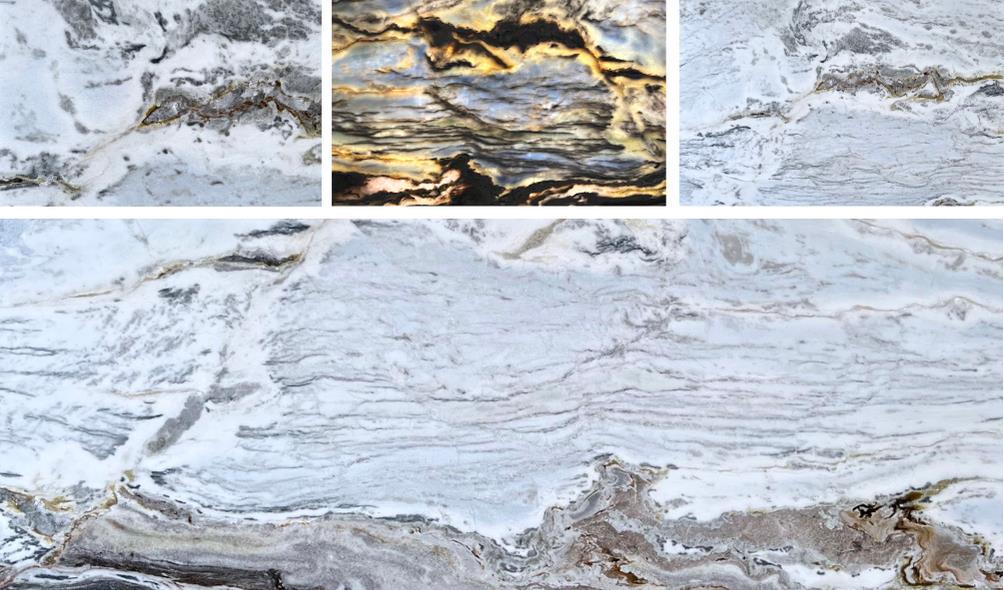 While mostly dolomite, our Portinari is also composed of a variety of other minerals. Large calcite and quartz crystals are translucent adding a unique depth to the material while the dark black areas are a granite-schist, strengthening the stone and providing contrasting areas of dark color. With these unique features and a mix of other colors your clients are sure to find something to love about this fantastic color from your friends at Brothers!