Blog TOP 10 Selling Colors - 2022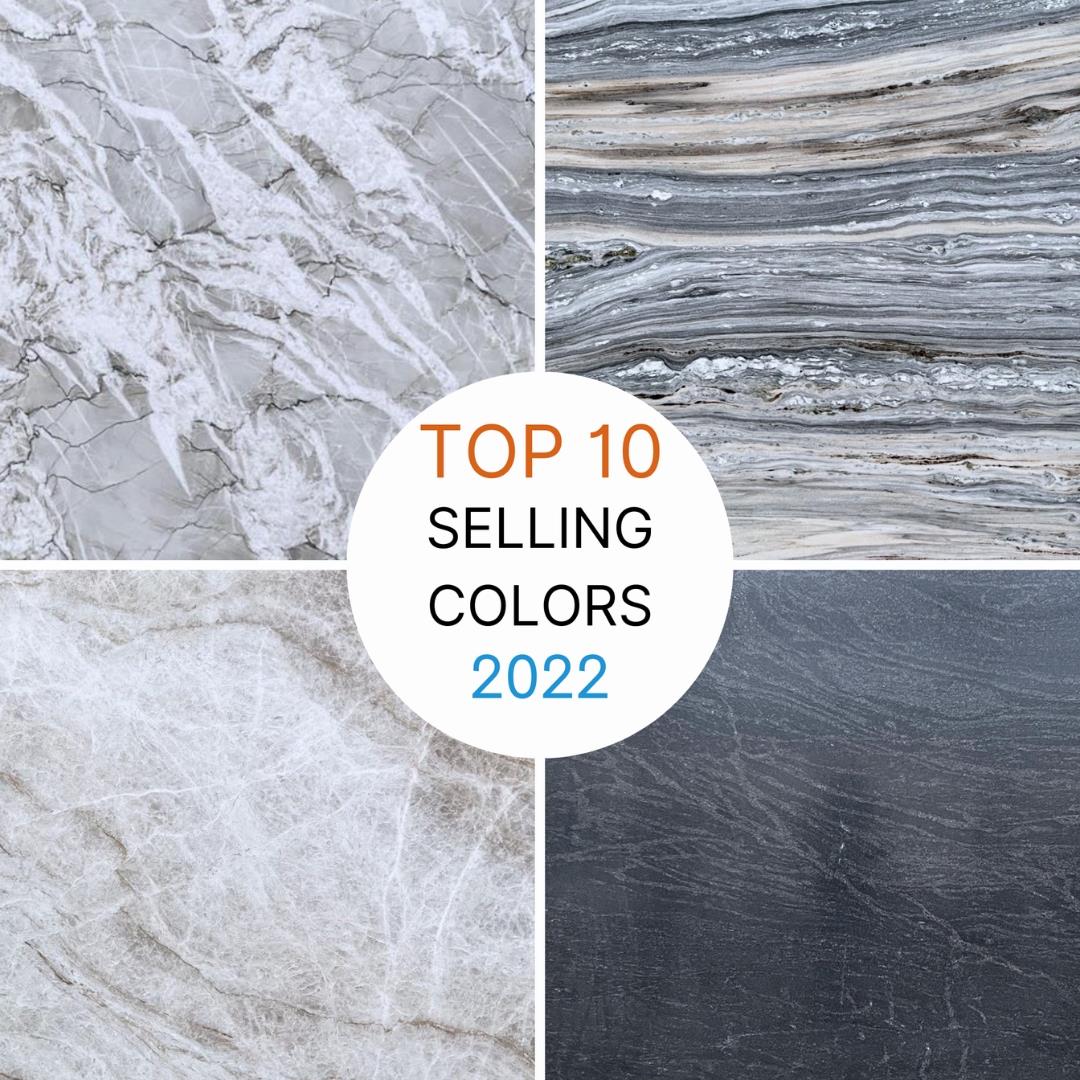 At Brothers in Granite
2022 was the year of exotic and high-end materials
. At a time when large commercial projects were put on hold due to financial uncertainties, we found our customers more focused on
remodeling and updating existing spaces
as homeowners
put more
value on renewing their existing spaces.
With inflation at historic levels and price levels on basics up almost 300% from their low point in previous years, many of our clients instead
opted to purchase exotics where the price increases are not so great
-
especially when you purchase directly from the source with Brothers in Granite
. In addition, these high-margin colors allow for
more profit generated
even when sales are reduced.
Our
year-end list of the top 10 best selling colors
shows that this pattern is likely to remain for some period of time until large commercial projects and residential new construction begins to pick up again.
Check out the beautiful selection of colors below that our customers found success with in 2022 and start your 2023 off on the right foot!
1-
Aurelis White