Blog TOP 10 Selling Colors - October 2022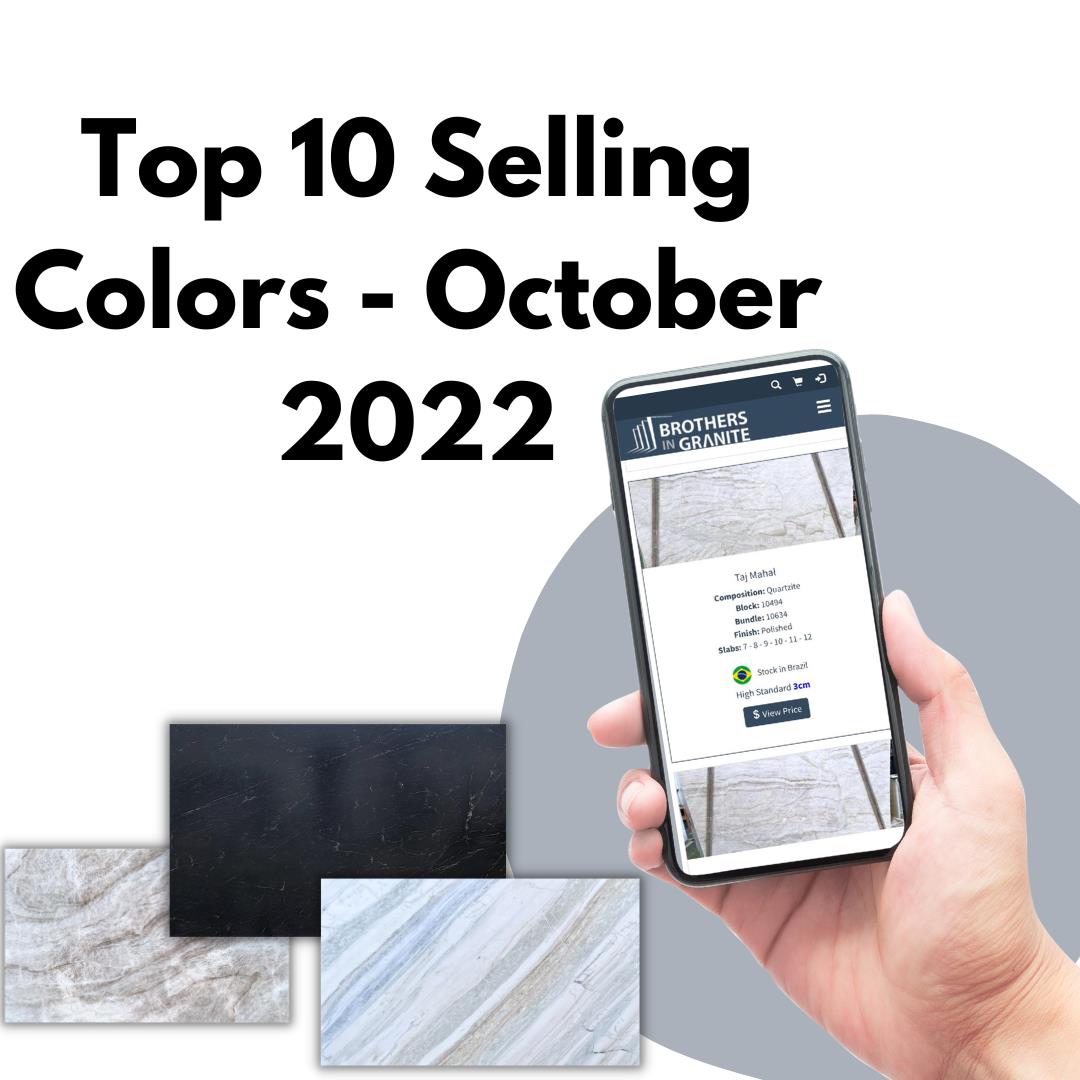 Check out the
10 best-selling colors
from Brothers in Granite for October '22. This list can serve as a
guide
to what colors the market is loving right now.
At a time when everyone is trying to minimize risk we see a high demand for safe and/or classic colors with low investment risk and guaranteed short-term sales.
If you're hesitant or unsure what to stock,
a selection of these colors is sure to please a wide range of customers
. Take a look and reserve your slabs today!
1º BLACK MIST
(
click here to see all slabs
)